I turned 29 on the 7th. We had a birthday cookout dinner at my parents on Sunday with cake and ice cream afterwards. I got lots of cash for clothes and some beautiful earrings from my Nana.
My mom took me out shopping yesterday and I spent every last penny of my birthday money. I got lots of new (smaller!!) shirts and two pair of shoes. We had lunch at the Wild Oats cafe. I had a slice of broccoli mushroom quiche and it was so filling and yummy.
And of course here's a couple pics from the past few days....
Ben and I
Garrett on Gramdma's kitchen table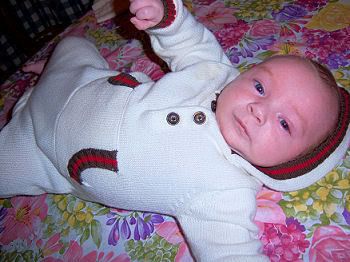 A sleepy Garrett
Garrett in one of his new diapers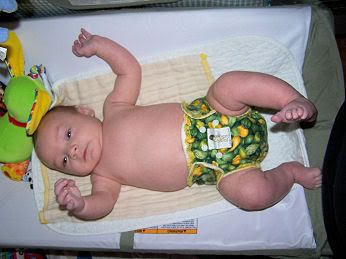 And my loving hubby (aka Super Dad) with all 4 boys