I'm learning how to knit (again LOL). I've known how since I was a young child but have never perfected it enough to actually make something other than a dishcloth or a scarf.
So for practice I've made two dishcloths...here's the first...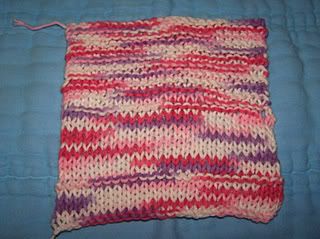 I know....it's soooo impressive isn't it. LOL At least I'm proud....and it's useable. The second one came out better but I wiped up baby puke with it before I could take a picture of it so I'll have to post one once it's out of the wash.
My next project is going to be a hat.