I love doing diaper laundry. Still at almost two years into cloth diapering....I still love washing, folding and putting away our diapers.
Here is what today's diaper laundry looked like:
How I brought it up from the dryer...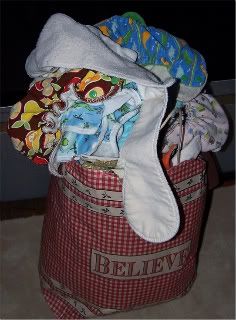 A mountain of diapers:
Folded and ready to be put away:
Ben loves to help with the diaper laundry. He puts them all away once they're folded.