Here's Ben wearing his and G's new longies. They were knit by Kara at Discobaby Knits.
http://www.hyenacart.com/discobabyknits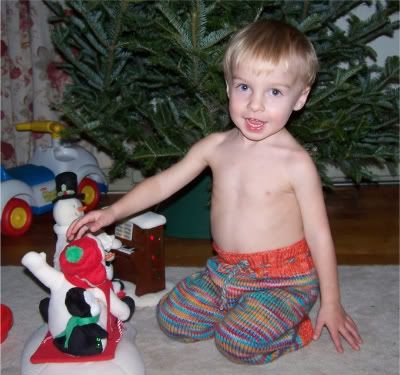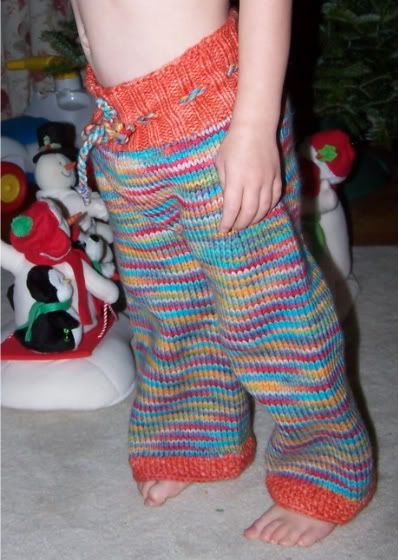 To get him to pose in them I bribed him with our Hallmark singing snowman collection which he never gets to play with. He wore them to bed last night and was sad to have to take them off this morning so they could air out to dry. They are amazingly soft and Kara did a fantastic job knitting them.